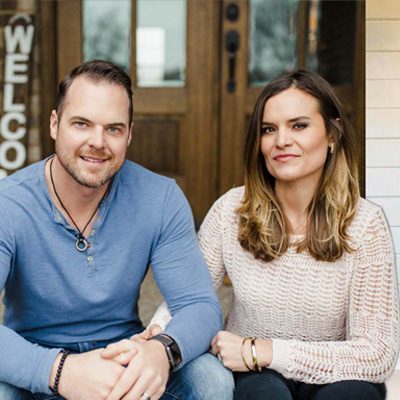 Chiropractors & Founders
JUSTIN MOSELEY D.C. & COURTNEY MOSELEY D.C.
Dr. Justin and Dr. Courtney Moseley are the owners and founders of Music City Health Center in Hendersonville, TN.
Dr. Justin grew up in the Hendersonville area. He attended Goodpasture Christian School from kindergarten through high school. After attending Middle Tennessee State University, Dr. Justin received his Doctor of Chiropractic degree from Life University in Marietta, GA.
Dr. Courtney has a degree in Health Science from Clemson University in Clemson, SC and a Doctor of Chiropractic degree from Sherman College of Chiropractic in Spartanburg, SC.
Dr. Justin and Dr. Courtney have received advanced training in spinal correction, toxicity, exercise and nutrition from some of the largest health clinics in the world. For nine months they trained at one of the largest natural health clinics in the world in Charlotte, NC. They have access to the latest scientifically based research and protocols in health and healing today.
Dr. Justin and Dr. Courtney's goal is transforming the health of hundreds of families in the Hendersonville community and the Greater Nashville area by teaching them how to achieve true health and healing through maintaining a healthy nervous system and living a healthy lifestyle. They are passionate about empowering patients with the knowledge that healing comes from within. Through this principle, Music City Health Center is helping change the way health care is viewed and applied in America. They see amazing results with his patients because they make it their top priority to give patients the most effective chiropractic corrective care and the most cutting edge information on health and wellness. Their vision is to see a world where people and families are achieving abundant health and living up to their full potential.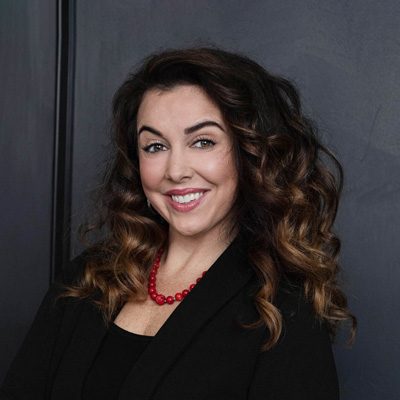 Chiropractor
Amber Greer D.C.
Dr. Greer is a graduate of Life University in Marietta, GA. Her mission is to provide excellent holistic healthcare for people in every stage of life. She is a member of the ICPA, and certified in Webster technique.
She has a passion to support women during their preconception journey, pregnancy, birth, and the critical postpartum months. She is an advocate for women's health and has a passion to educate and empower women with the knowledge of functional medicine, chiropractic, and holistic healthcare for the entire family.
Dr. Greer suffered with infertility and auto-immune disease for many years before seeking the help of a chiropractor who was also trained in functional medicine. Through her journey, she was able to reverse her auto- immune conditions and conceive naturally, without complications. She chose a career in chiropractic and functional medicine in order to help others who are facing similar health challenges.
Dr. Greer works with each patient, through individualized care plans, to help them achieve their most optimal physical and neurological function. A thorough history and exam will be performed in order to treat the root cause of the symptom or disease. Patients suffering with acute or chronic injuries, or those looking to maintain optimal wellness are encouraged to be under consistent chiropractic care.
In her free time, Dr. Greer enjoys singing and performing, and exploring all the area has to offer! She has been performing for audiences since the age of 5, and has an extensive background in vocal performance. She is classically trained, but enjoys all styles of music. She lives in Hendersonville with her husband Jason, and amazing kiddos, Finlay, Eliana, and Parker.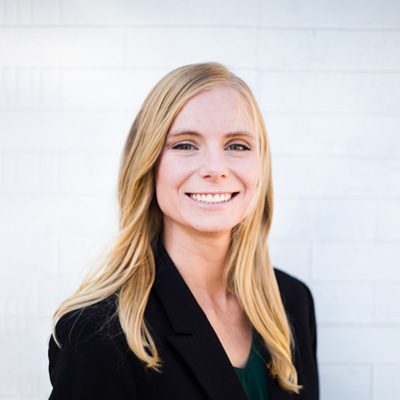 Chiropractor
Alexis Hoobler D.C.
Dr. Hoobler was first introduced to the benefit of chiropractic after watching her horse get adjusted. There was drastic improvement in the performance and comfort of her animal, and she knew that she wanted to share the healing art of chiropractic with others.
She graduated from Fort Hays State University in Kansas with a B.S. of General Science and an emphasis in Psychology. Her Doctorate of Chiropractic was later obtained at Cleveland Chiropractic in Kansas City. Her focus is to provide health from the inside-out, non invasively.
She believes that everyone should have the ability to pursue a life they love and live it at their full potential. Dr. Hoobler is grateful to be in the gorgeous state of Tennessee! In her spare time you can find her camping, riding her horse, and enjoying the outdoors with her husband and their two pups
Monday
10:00am - 12:00pm
3:30pm - 6:00pm
---
Tuesday
3:30pm - 6:00pm
---
Wednesday
11:30am - 3:00pm
---
Thursday
9:00am - 12:00pm
3:00pm - 5:00pm
---
Friday
Closed
---
Saturday & Sunday
Closed